#ephemeral
#growing
#immersive
#posthuman
#trans-species
Materials and media
4K video, sound
Year
2018
The video 'milieu #02' displays bacterial landscapes from my microbal performances and topographies of surfaces. In it, you can see camera movements over the grown bacterial landscape and matter that was involved in the performance (stone, asphalt, gravel, dirt, skin), which results in a poetic study of surfaces and membranes.
"…we can no longer think of ourselves as the only organizing agencies at work in the larger world within which we live out our lives; other agencies than the "one" we each (mis)name as "I" are at work within us, and all around us."
The performance series milieu seeks a change of perspective in the Anthropocene, in whose focus the human being and his or her needs are immovably placed. Despite the knowledge of the catastrophic effects of human actions on the nature and animals, the incalculable effects on the environment and the climate, man is blindly steering towards his own destruction. Ignorance and hybris function as blinders and obscure the view of the consequences of capitalist globalisation, even though the drama is constantly present, people indulge in blindness towards their own actions, their own responsibility.  
Artist Theresa Schubert directs the spotlight far away from people and their self-centredness and devotes herself to the omnipresent invisible, that which constantly surrounds us, that which we carry with us and on us: microbia. In their multiplicity and omnipresence, they carry information about people and their surroundings. Schubert's performative approach gives the microbes a presence that is perceptible to the human eye: a Petri dish with a diameter of 80 cm lies on the floor and contains a nutrient liquid.
In the first step, Schubert leaves the imprint of her bare feet; in the second, she collects the microbial information in the urban environment. The soles become the carrier that collects that invisible dimension, preserves it and, with the step back into the Petri dish, releases it to the nutrient fluid. Here the microbia can fully develop their expression and evolve into an unseen character image of the environment. The landscapes blur the boundaries between micro and macro; detail shots are as reminiscent of satellite images as they are of cosmic events. Filigree structures meet spreading forms, fine colour gradations meet a rich purple, a distinct geography consisting of fluffy mountains and spongy valleys are drawn by meandering rivers. This aesthetic event not only reflects the multifaceted nature of microbia, but also highlights the importance of the smallest as a decisive force in shaping the world. 
Over three weeks, visitors can observe the microflora in bloom and compare the difference between Schubert's footprint before and after the urban walk. 
The subject matter is universal, but is brought back to an approachable level by Schubert as individual neighbourhood portraits are formed, drawn and painted by microbia.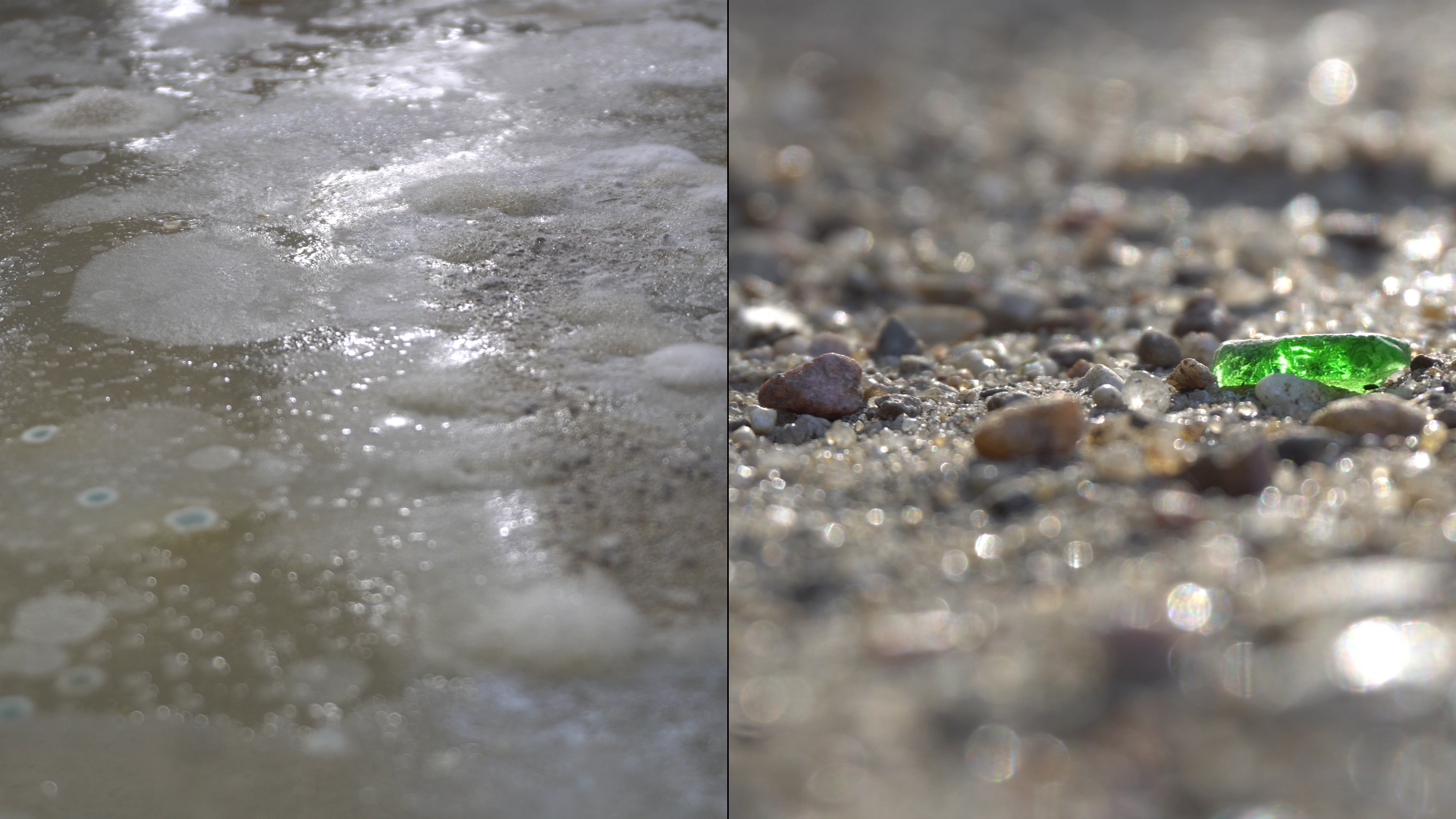 [1] Shotter, John: »Agential realism, social constructionism, and our living relations to our surroundings. Sensing similarities rather than seeing patterns«, in: Theory & Psychology 24 (2014), S. 306
Text: RAM – Rebel Art Management
exhibitions
"Bauhausfrauen", Kunsthalle Erfurt (DE) 2019 curated by Susanne Knorr and Kai Uwe Schierz
"Spektrum – Future Communities" | MMOMA – Moskow Museum of Modern Art (RU) | 01 December 2018 – 25 February 2019
"Alien Organs – Creating Empathy", transmediale Vorspiel, Spektrum Berlin (DE) 2019
"Biodesign Here Now" | London Design Week | 15-23 September 2018: www.londondesignfestival.com
"Between Studio and Laboratory" / "Zwischen Atelier und Labor", curated by Marco Hompes | 24.06. – 03.10. 2018 | Museum Villa Rot, Burgrieden Germany: www.villa-rot.de